Random Photograph
Ach! Wee Turtles!
I've written a few things in the past week or so, but they've all petered out after a while. In between, I have been continuing our war on soap scum; we're still losing, I'm afraid, despite having deployed non-conventional weapons .
There's also been an onslaught of wee turtles here in the past week. I managed to get a shot of one of them as he raced away from me.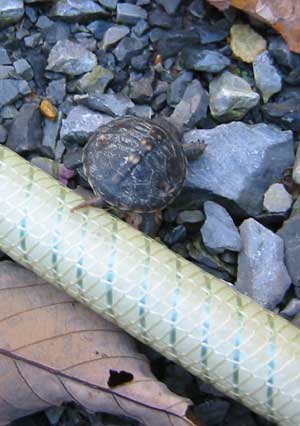 Posted by tino at 16:12 7.11.03

This entry's TrackBack URL::
http://tinotopia.com/cgi-bin/mt3/tinotopia-tb.pl/208
Links to weblogs that reference
'Ach! Wee Turtles!'
from
Tinotopia
.