Random Photograph
Over The Transom
A photo I got in the mail last night: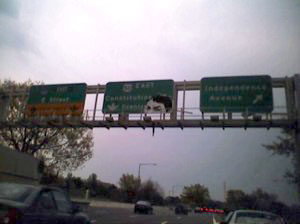 All that comes to mind is 'He-e-e-e-e-e-e-liummmmm!' — though that is actually someone else on the sign. Impressive job, I'll say that for it.
Posted by tino at 10:04 20.04.05

This entry's TrackBack URL::
http://tinotopia.com/cgi-bin/mt3/tinotopia-tb.pl/421
Links to weblogs that reference
'Over The Transom'
from
Tinotopia
.