Random Photograph
What's in Tino's Gadget Bag?
We're preparing for a trip here at Tino Manor, and so I've been double-checking all my gadgetry. While I had it all laid out, I took a picture, and if you follow the link you can interactively explore what's in there. It's a whole new paradigm! Totally in your face!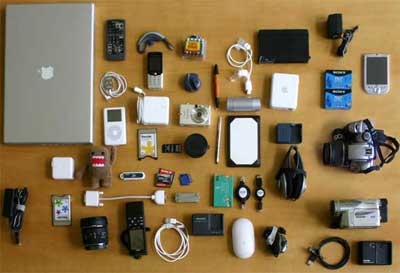 This is probably best done with a largish display, as the full image is 1178x804. It's only 74K, though, thanks to the magic of compression.
Posted by tino at 16:49 31.08.04