Tinotopia Update
Tino Has A Cold
I've got a cold as a result of having my head blown on all night by a Holiday Inn air conditioner somewhere in Pennsylvania. Cheap hotels have long used these nasty through-the-wall air conditioners, but a new and special feature of the ones in this particular Holiday Inn is that you can't aim the air flow; it just goes wherever it goes. Since the room was stuffy and muggy without the air conditioner running all the time, just turning the thing off wasn't an option. And the window was jammed so that it would only open a few inches.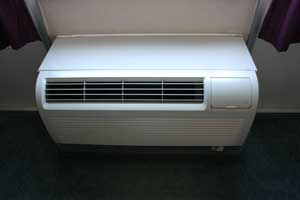 As I recover and start getting caught up with all the things that have been neglected for the past week or so, I'll have a few hotel reviews that al wind up asking the question: what the hell is the matter with the 'hospitality' industry?
Posted by tino at 19:48 14.09.04

This entry's TrackBack URL::
http://tinotopia.com/cgi-bin/mt3/tinotopia-tb.pl/332
Links to weblogs that reference
'Tino Has A Cold'
from
Tinotopia
.