Thursday 29 December 2005
Technology
iPhoto Sucks
I am so sick of this. I've explored all the reasonable alternatives, and found none of them to be reasonable: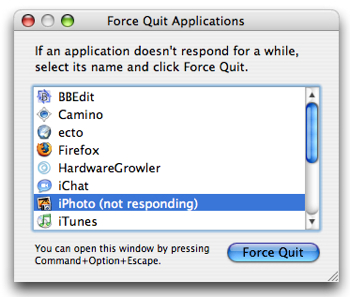 I don't think I've actually been able to quit iPhoto normally for a few months now. It manages to lock up before I'm done with it 100% of the time now.
Posted by tino at 21:13 29.12.05

This entry's TrackBack URL::
http://tinotopia.com/cgi-bin/mt3/tinotopia-tb.pl/514
Links to weblogs that reference
'iPhoto Sucks'
from
Tinotopia
.