Media
Washington Post Search Still Sucks
One of the biggest news stories of last week was an explosion at a mine in West Virginia that killed 12 miners. This happened not all that far from Washington, D.C., home of The Washington Post.
What happens when you search for 'miners' on the Post's website right now?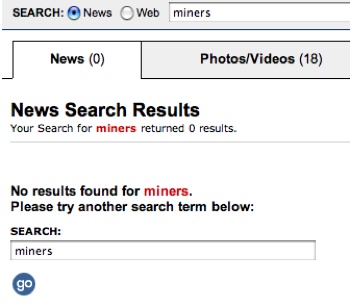 Maybe it's the plural that's confusing the search engine?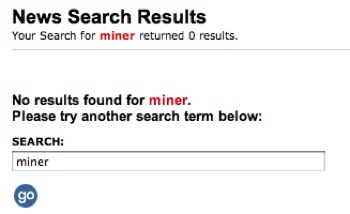 Nope. It just sucks. It works some times, but the index just disappears pretty often — and when the thing is out of commission, there's no notification of this: just 'no results'. Lovely.
Posted by tino at 11:16 6.01.06